Warm but thin. BODY HEATER is our classic item for winter time
February 20, 2019
February is the coldest winter month in Japan. Warm clothing is indispensable when shopping or going on sightseeing tours.
The Ito-Yokado's functional inner wear, "BODY HEATER," is recommended for winter outings. It goes without saying that it is warm and comfortable to wear even when you are stuck in a cramped train. It is breathable because it uses special, improved fibers that do not swell even when you sweat.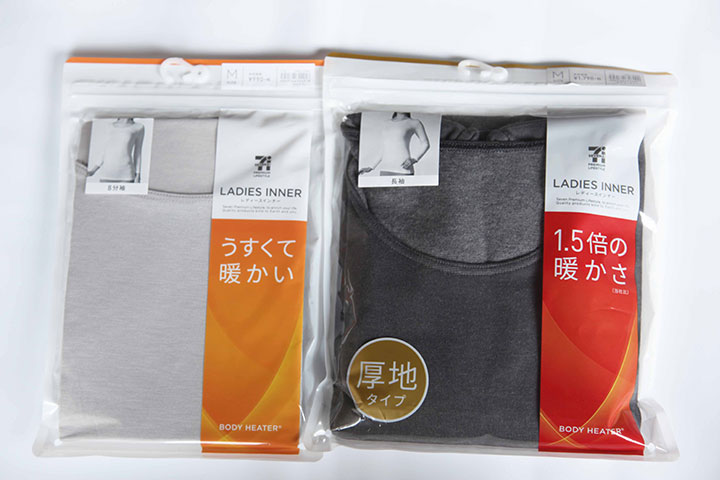 The texture is very smooth, and the moment it touches your skin, you will feel how comfortable it is to wear. Since it is thin and warm, you do not feel like you are wearing heavy layer of clothes. There are also a wide range of line-ups from tank tops to long sleeves. You can choose according to your taste.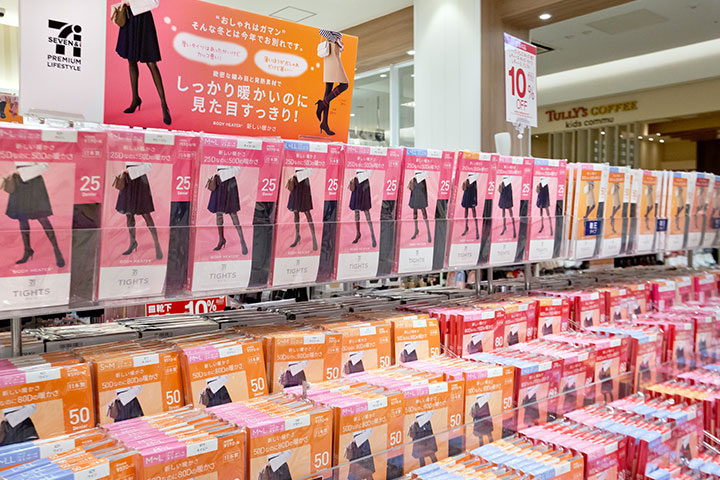 BODY HEATER tights are also like the inner wear. They are thin, but consistently keep you warm. It's hard to form fuzz balls, and there are plenty of kinds ranging from 25 to 80 denier. Our Facebook editor's recommendation is 25 denier! Especially when you want to enjoy winter fashion, the thin but warm texture of 25 denier tights goes pretty well.