Organic Cotton Underwear and Towels
May 7, 2020
Seven Premium's "Organic Cotton" underwear is a line of products making use of all organic Indian cotton cultivated on soils that have been free of agricultural chemicals and fertilizers for at least three years. They are soft to the touch and kind to sensitive skin.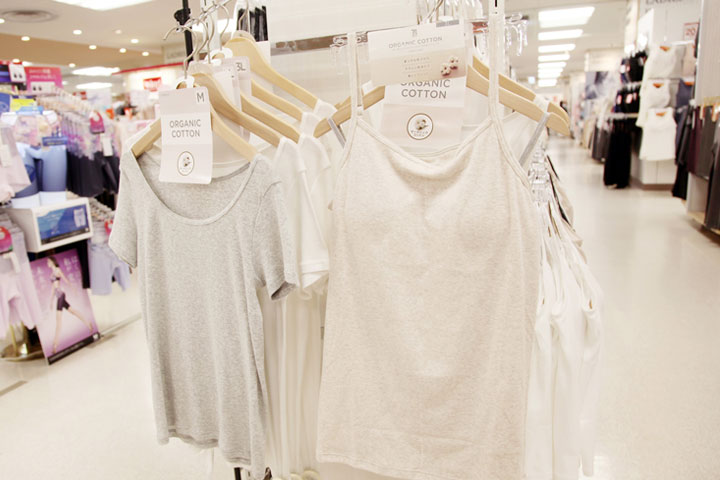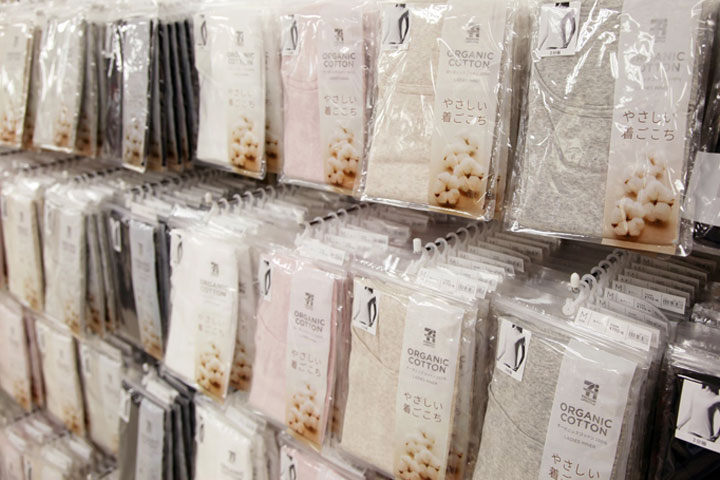 Made with three-dimensional cutting techniques, different types of garments including camisoles, T-shirts and others are comfortable to wear. It's a treat to yourself to buy a number of them as a set.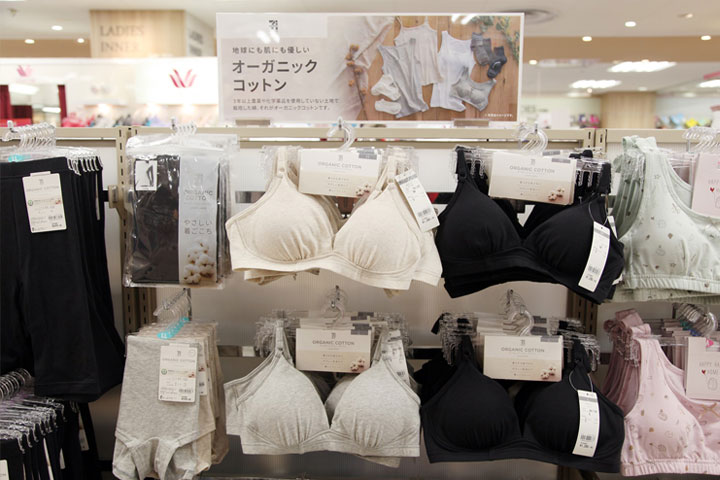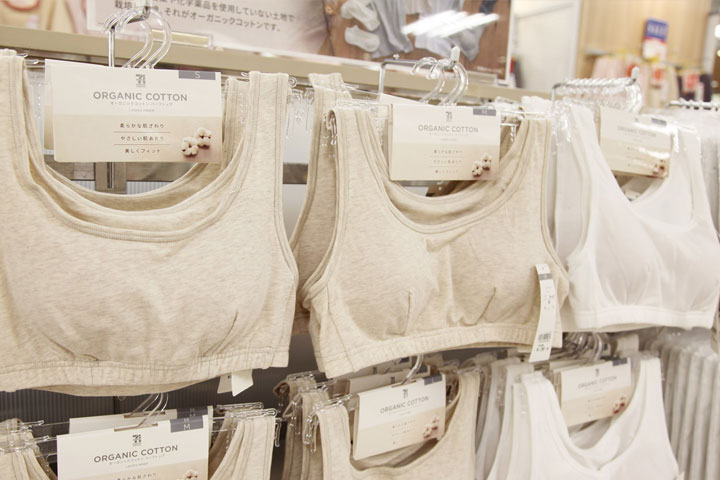 Meanwhile, Seven Premium Lifestyle's "Fluffy-and-Tender Towels" (Funwari-Yasashii Towels) are nice and soft organic cotton towels made with gently plied threads known as "Sweet Twist Yarns".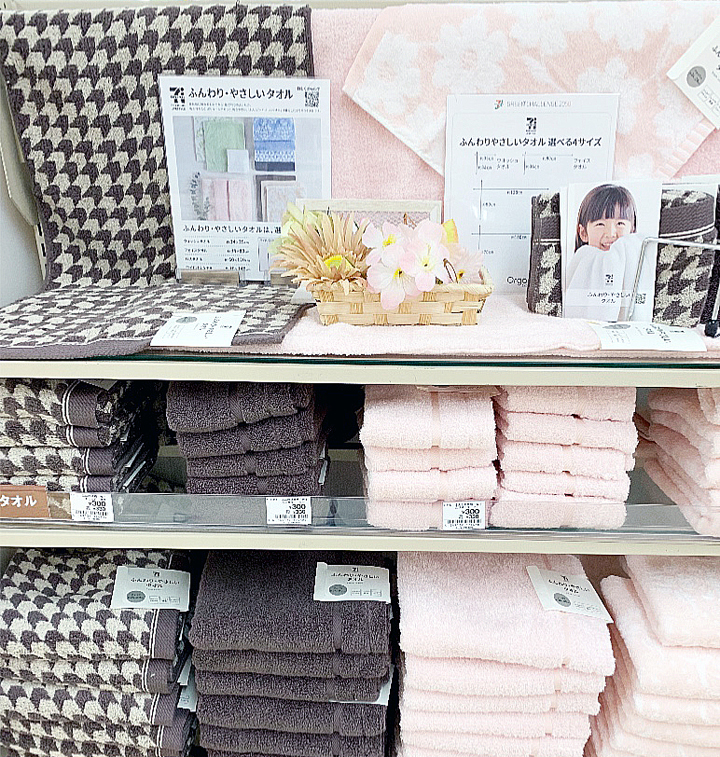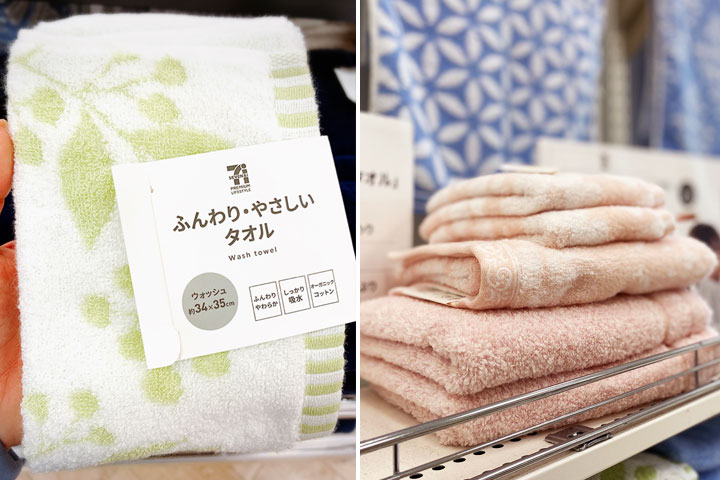 The towels with plain and printed designs are available in four sizes:hand towel 34 × 35cm, towel 34 × 80cm, bath towel 60 × 120cm, and large bath towel 70 × 140cm.
Let's come to Ito-Yokado and pick up some touchably soft and smooth organic cotton products.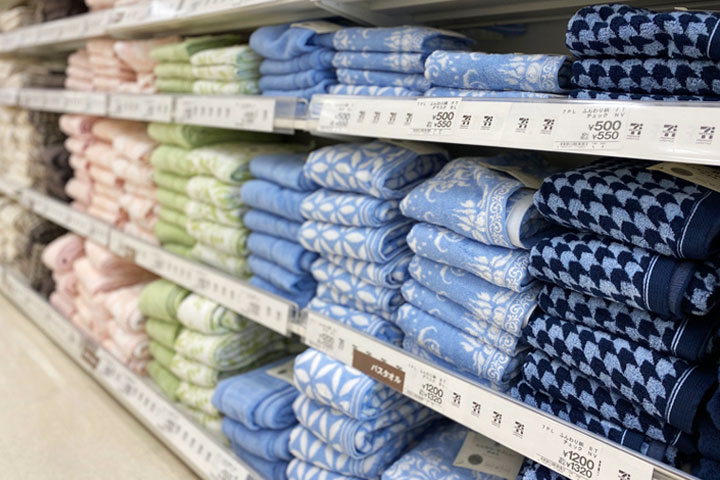 ※Above information as of April 2020