<Family-friendly Shopping and Fun>
GRAND TREE MUSASHIKOSUGI "Children's Floor" 4th floor goodday park
February 20, 2019
The shops on the Ito-Yokado GRAND TREE MUSASHIKOSUGI children's floor have attractions everywhere - a piano whose sound jumps out or a cute chair that seems like its out of a fairy tale - that children's eyes will shine with delight.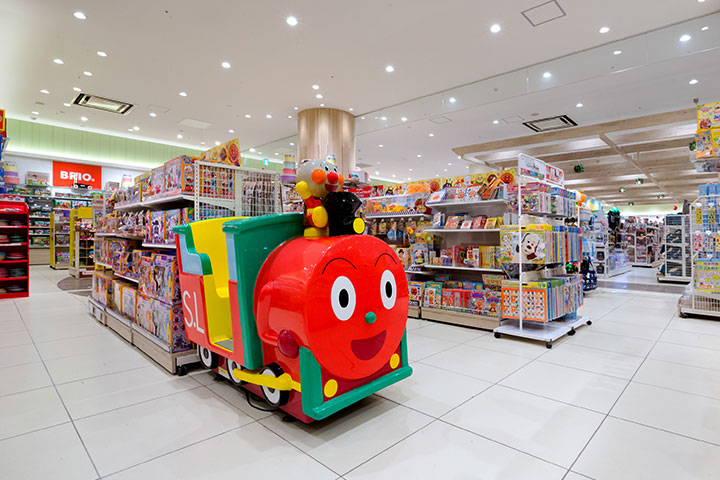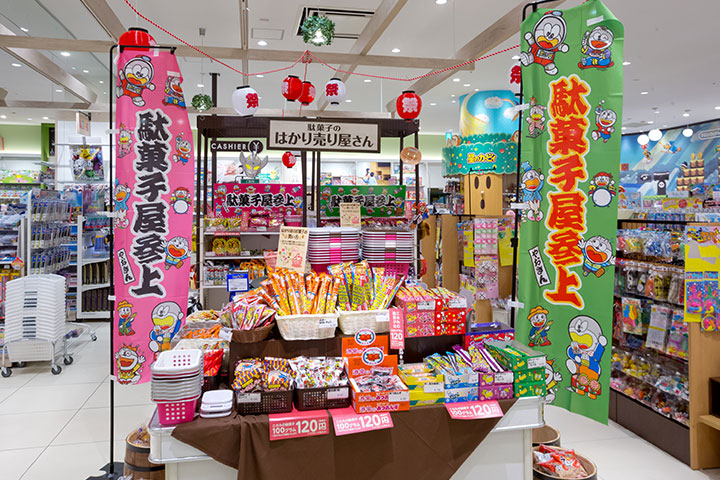 Children also love sections like the gaming corner where they can play. The penny candy shop where sweets are "sold by weight" is popular because it feels like a festival. Because this expansive floor has many of these shops parents and children can explore and have an enjoyable time together.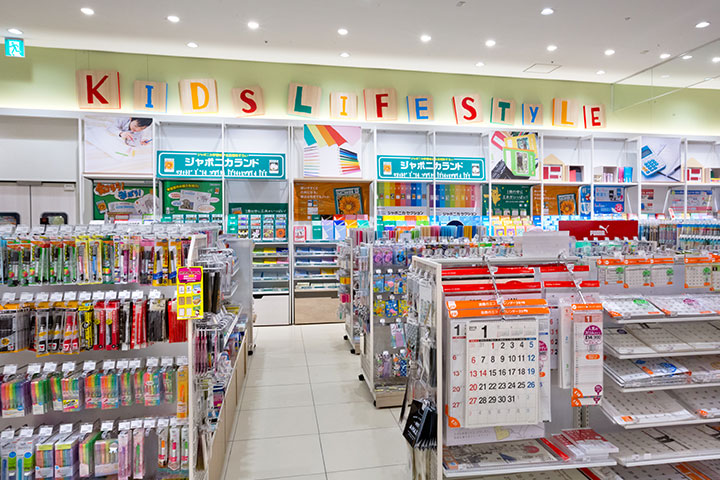 Of course, there is a great selection of items for children. The kids-style stationery section also has adult fans.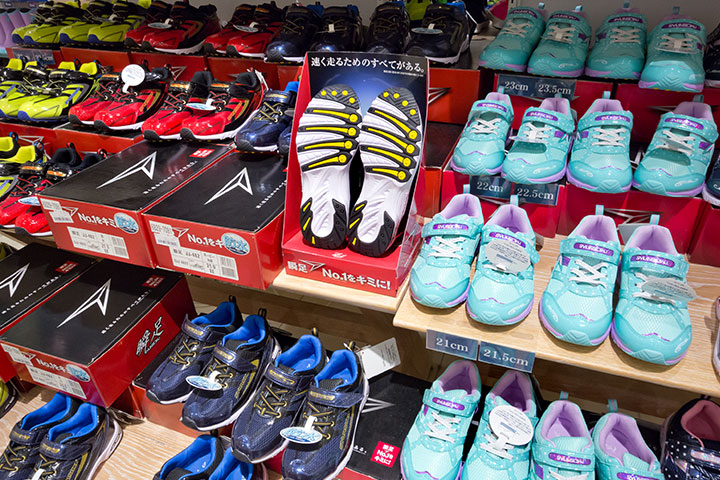 For example, we have plenty of popular seasonal products like Achilles' "SYUNSOKU" sports shoes that give children that "I want to run fast on Sports Day" boost of confidence.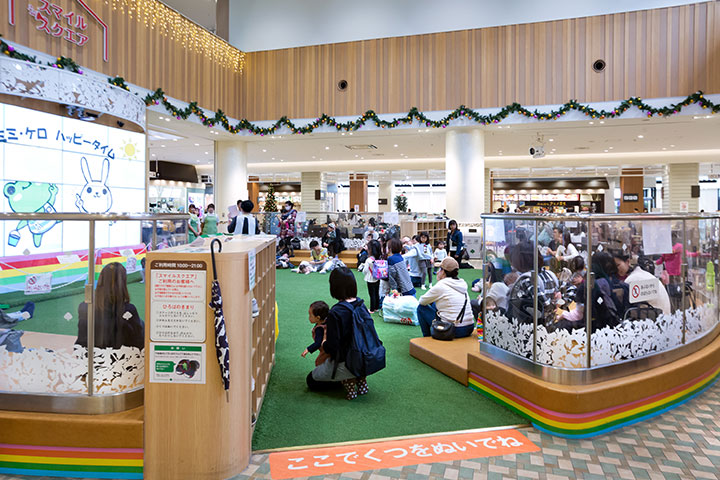 There is a multi-purpose space for children and families called "Smile Square" in the center of the fourth floor on the mall side. Because artificial turf is spread all over, parents can feel secure in letting their children run around barefoot. With a 4.8m wide and 27m high multi-screen monitor, this location also provides participative contents to be played that feel like a game.
The children's floor of GRAND TREE MUSASHIKOSUGI is a place where even adults can return to a child's mindset a little bit. How about visiting with your family?